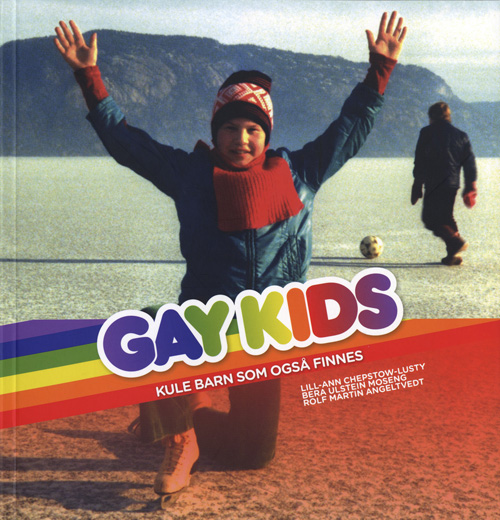 Gay Kids- kule barn som også finnes. Chepstow-Lusty/Moseng/Angeltvedt Abstrakt Forlag 2008
Gay Kids is a richly illustrated textbook on homosexual love written for children and adolescents. However, also adults, especially teachers and parents, will benefit from reading it. Easily grasped and personal in style, Gay Kids conveys knowledge from many years of research on homosexuality in Norway.
The book is the first of its kind to give an extensive and wide-ranging description of the life situation of youths and adults who fall in love with people of the same sex. It challenges common misconceptions.
Gay Kids aims to lay the foundation for feelings like safety, tolerance and respect amongst children and adults – regardless of sexual orientation.
Links: